Farmer – Restaurant Partnerships
Minnesota has a rich history of leading in the farm-to-table and local foods movements. Chefs and restaurateurs from around the state have been supporting local farmers over the years and have worked tirelessly to develop a strong and resilient local foods economy. Minnesota Cooks was developed as a program to hold up these partnerships between farmers and buyers and tell their stories of why it is vitally critical to support local foods producers and rural communities.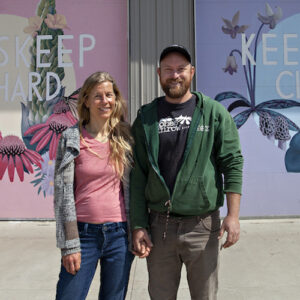 Once upon a time in Puerto Rico, a young Nettie Colón made the best childhood memories exploring and running wild on her grandmother's abundant farm. Nettie's grandmother grew passion fruit, yucca, Caribbean tubers, breadfruit, and more. She raised chickens and gathered eggs. There was no need to go to the grocery store; the farm fed…
Read More
Farmers Union Welcomes Everyone
Everyone depends on agriculture. As Wendell Berry famously said, "Eating is an agricultural act." If you aren't an active farmer but care deeply about food security and safety, strong local and regional markets, climate resiliency, renewable energy, trade issues, affordable healthcare, land use, and other social and economic issues, it makes sense to become a member of Minnesota Farmers Union. Help preserve and nurture family farms and rural communities by joining MFU and adding your voice to our strong community of advocates.